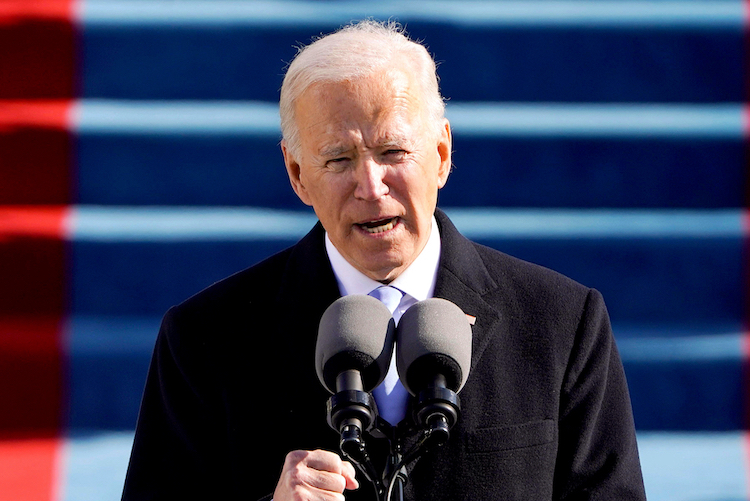 US to study internet access for Cubans; more sanctions
U.S. President Joe Biden will meet with Cuban-American leaders Friday to discuss the recent social protests in Cuba, the possibility of new sanctions on its government and options for providing internet access to the island's population.
The afternoon White House meeting, previewed for The Associated Press by an administration official, will take place almost three weeks after unusual July 11 protests in which thousands of Cubans took to the streets in Havana and other cities to protest the shortage of products, power outages and government policies. They were the first such protests since the 1990s.

Among the people who will meet with Biden is Yotuel Romero, one of the authors of the song "Patria y vida!" which has become a kind of anthem for the protests, said the official, who spoke on condition on anonymity because they were not authorized to discuss the plans in public.

Also present will be L. Felice Gorordo, CEO of the company eMerge Americas; Ana Sofía Peláez, founder of the Miami Freedom Project, and Miami's former mayor, Manny Díaz, among others.

The White House did not provide more details, only saying that new sanctions will be discussed as well as ways to establish internet access for the Cuban people.

Internet access is a sensitive issue in Cuba. In the days before the recent protests, there were calls for antigovernment demonstrations on social media. Cuba's government said anti-Castro groups in the United States have used social media, particularly Twitter, to campaign against it and blamed Twitter for doing nothing to stop it.

Internet service was cut off at one point during the July 11 protest, though Cuban authorities have not explicitly acknowledged that they did so.