Investors ranging from venture capitalists to secondary market investors are all trying to second-guess what is coming next from Chinese regulators.
Beijing's campaign to rein in the power and influence of Big Tech in the country is reaching new heights, pummeling tech stocks and leading many analysts to question if the tougher scrutiny could end up emasculating the most vibrant sector of China's economy.

China's full complement of regulators have let loose on Big Tech after receiving Beijing's blessing last winter to curb the "irrational expansion of capital" and formation of monopolies that may threaten social stability. That escalating effort has now resulted in a market rout amid a rising perception that the country's leadership does not care if investors are burned.

"There has been strong competition among different government bodies in the recent crackdown on the tech sector," said Sun Xin, lecturer in Chinese and East Asian Business at King's College London. "They're all seeking to take advantage of the Chinese Communist Party's elevated concerns about Big Tech to strengthen their own authority and advance their own bureaucratic interests."

Big Tech, including the likes of Alibaba Group Holding, Tencent Holdings, services giant Meituan and rising stars such as ByteDance, was until recently regarded as a poster child for China's new innovation economy – creating millions of jobs and modernising the country. Now the tech sector is on the back foot, accused by Beijing of abusing market dominance, mistreating gig workers and showing an arrogant disdain for the Party's leadership and wider socialist principles.

Now many of the innovations China has driven in recent years such as internet shopping, online payments and big data-driven efficiencies – hailed as contributions to civilisation on a par with the invention of the compass and gunpowder – are under regulatory scrutiny.

China's antitrust regulator has issued penalty tickets for merger deals going as far back as a decade. China's Industry Ministry is naming and shaming problematic apps in bulk, threatening to shut them down if apps fail to reach certain standards. The Cyberspace Administration of China is putting new restrictions on overseas initial public offerings by Chinese start-ups. The Ministry of Education, once detached from tech regulation, has weighed in on online tutoring services and the Chinese Labour Ministry has now urged internet platforms to treat gig workers fairly and pay for their social insurance.

And it does not stop there.

The Cyberspace Administration of China's probe into ride-hailing giant Didi Chuxing on cybersecurity and national security grounds, just two days after its initial public offering in New York, has sown chaos among international investors. Last Saturday's ban by the central government on making profits from off-campus tutoring has blown away the business model of a number of Chinese education firms listed in New York and Hong Kong.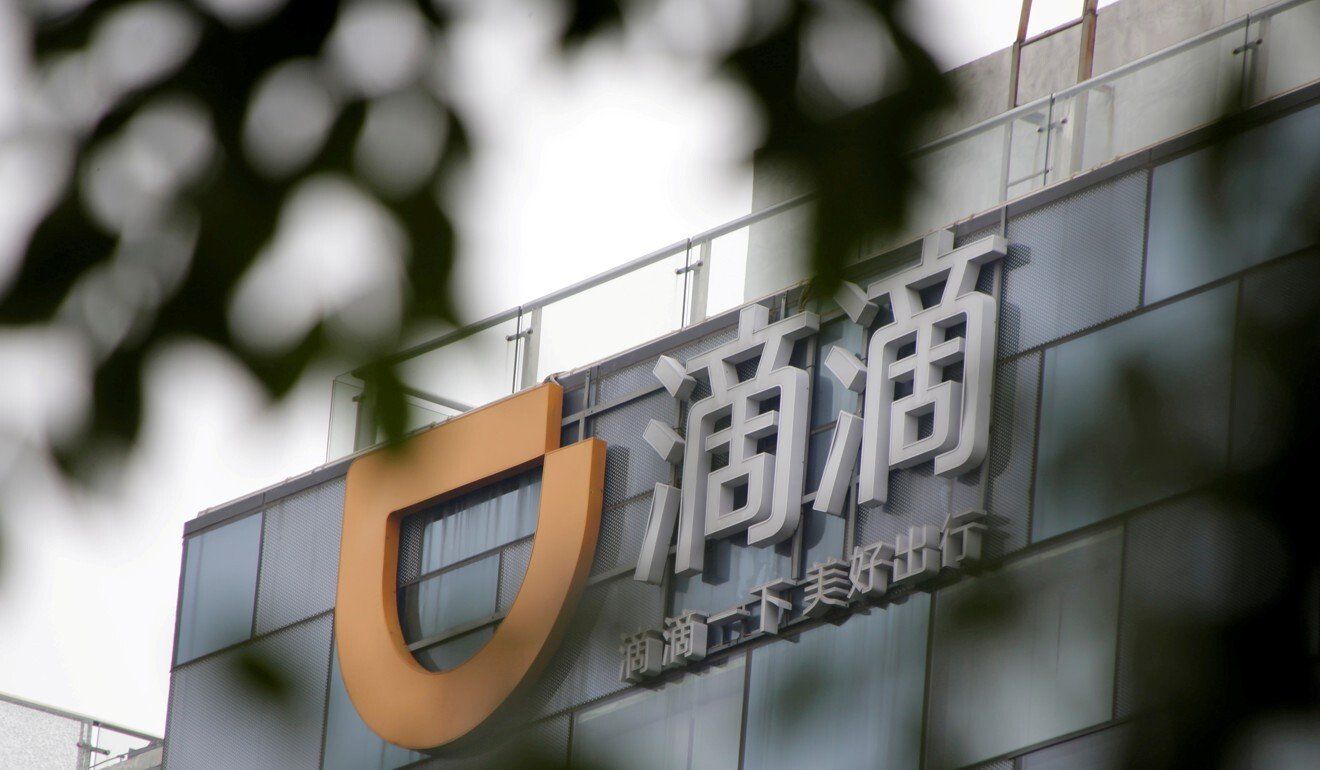 The Cyberspace Administration of China's probe into ride-hailing giant Didi Chuxing on cybersecurity and national security grounds came just two days after its IPO.

Meanwhile, the official introduction of a cybersecurity review requirement for virtually all foreign listings by tech firms has raised serious questions over whether Beijing is actually trying to halt New York listings for good.

"Policy uncertainties have changed investor expectations, making them question the original logic for tech stock valuations," said Hong Hao, managing director at Bocom International Holdings in Hong Kong.

Investors ranging from venture capitalists to secondary market investors are all trying to second-guess what is coming next from regulators. The Ministry of Industry and Information Technology, for example, this week announced it would launch a new six-month long campaign to crack down on a wide range of "tough problems" in the internet industry. Meanwhile, the market is still waiting to see the scale of Didi's punishment and how big a fine Meituan will have to pay when an antitrust investigation into the online services giant wraps up.

There is also investor uncertainty over how China's new data laws, particularly the Data Security Law and Personal Information Protection Law, will affect how tech firms access and use data, leading to concerns that valuations of Chinese tech firms, including already listed and unlisted unicorns such as Tik-Tok operator ByteDance, will be affected dramatically – as happened to Ant Group when fintech regulations changed.

An investor at a US private equity firm in Beijing, who declined to be named as he is not authorised to speak to the media, said that they have paused the valuation process as the industry is desperately looking for a reliable new benchmark in the public listing market. The regulatory environment will "definitely" impact the valuation of unlisted tech giants such as ByteDance, the person said.

The Hang Seng Index lost 5 per cent this week, the biggest weekly fall since February 22, led by China tech stocks from Tencent to Meituan. Tencent's announcement last week that it had to suspend new user registrations for WeChat in China until early August for a "security upgrade" added to market nerves.

Meanwhile, the US Securities and Exchange Commission said on Friday that Chinese firms would have to disclose the listing of shares through a structure called Variable Interest Entities, or VIEs, a shell company that is outside China. The move is designed to protect domestic investors and comes in the wake of losses sustained by Didi shareholders as a result of the probe launched by Beijing.

The market rout has also prompted the Chinese Securities Regulatory Commission to step in. Fang Xinghai, a vice-chairman at the CSRC, held a video conference with bankers to soothe their concerns on Wednesday while the official Xinhua news agency published a commentary saying that recent regulatory acts were aimed at "fostering healthy growth" and overseas share listings could continue in the future.

However, the disharmony in tone among different Chinese government agencies hints at infighting between hardline and pro-business factions in Beijing – with the former recently gaining the upper hand, said analysts. The CSRC, for example, was not involved in the security review of Didi or any other tech campaigns.

Ling Chen, assistant professor at Johns Hopkins University's School of Advanced International Studies, said that a scramble for power is taking place in Beijing as regulating business has now become a source of power. "Data regulation is quite a new area and an important one," Chen said. "So each department is actively searching for ways in which they can insert themselves."

Henry Gao, an associate Professor of Law at Singapore Management University, said China's cyberspace administration, which reports directly to the top leadership, will take a leading position in overseeing Chinese tech firms in data and operations. "[But] there is a risk of overkill, as we have already seen in the past few days," he said.

Sun at King's College London added that the manner in which Chinese regulators are forcefully implementing vague laws and political instructions has exposed vulnerabilities in China tech's sector as there is little legislative scrutiny or judicial review – something which Western tech firms can rely on to check regulatory pressure in their sphere of operations.

"It is this nature of policymaking and enforcement that causes the greatest uncertainty in China's business environment, and it's deterring investment and innovation," Sun added.

But the present pain may be short-lived said some analysts, given the sheer scale of opportunities on offer in China.

"These are policies which may cause short-term pain," said Gordon Ng, a partner and head of corporate finance at law firm Dentons Hong Kong. "Once everything settles down, the money will come back."