The 194-square-foot addition by Novak Hiles Architects features an open-plan kitchen and dining area that connects to a split-level garden.
London-based couple Ben and Jess approached architects Carla Novak and Adam Hiles, directors of Novak Hiles Architects, for a solution to the dark and inconveniently arranged rooms on the ground floor of the terraced Arts and Crafts home where they live with their daughter and cat, Cosmo.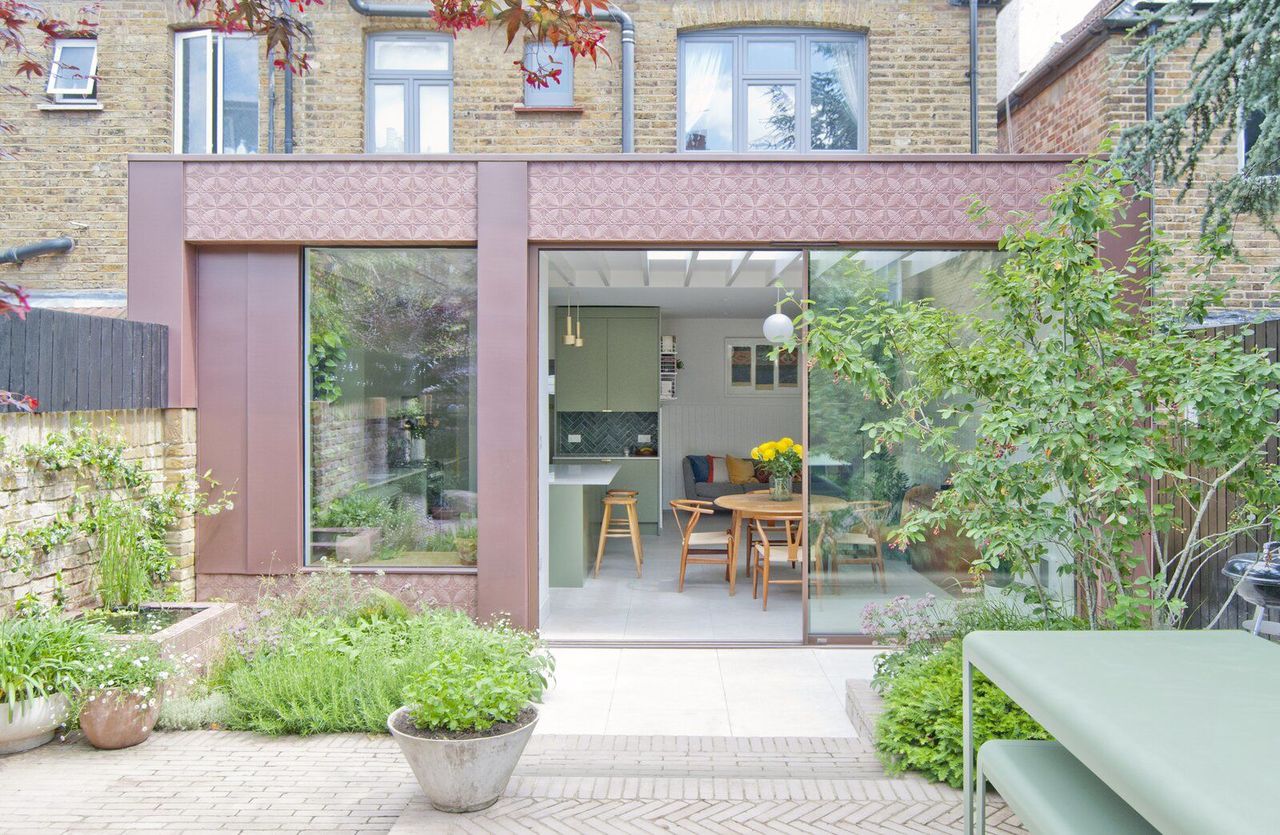 "The downstairs of the property had an awkward arrangement of small rooms which were functionally compromised and lacked natural light," says Hiles. "There was very little space for family dining, and the kitchen was cut off from the rest of the house."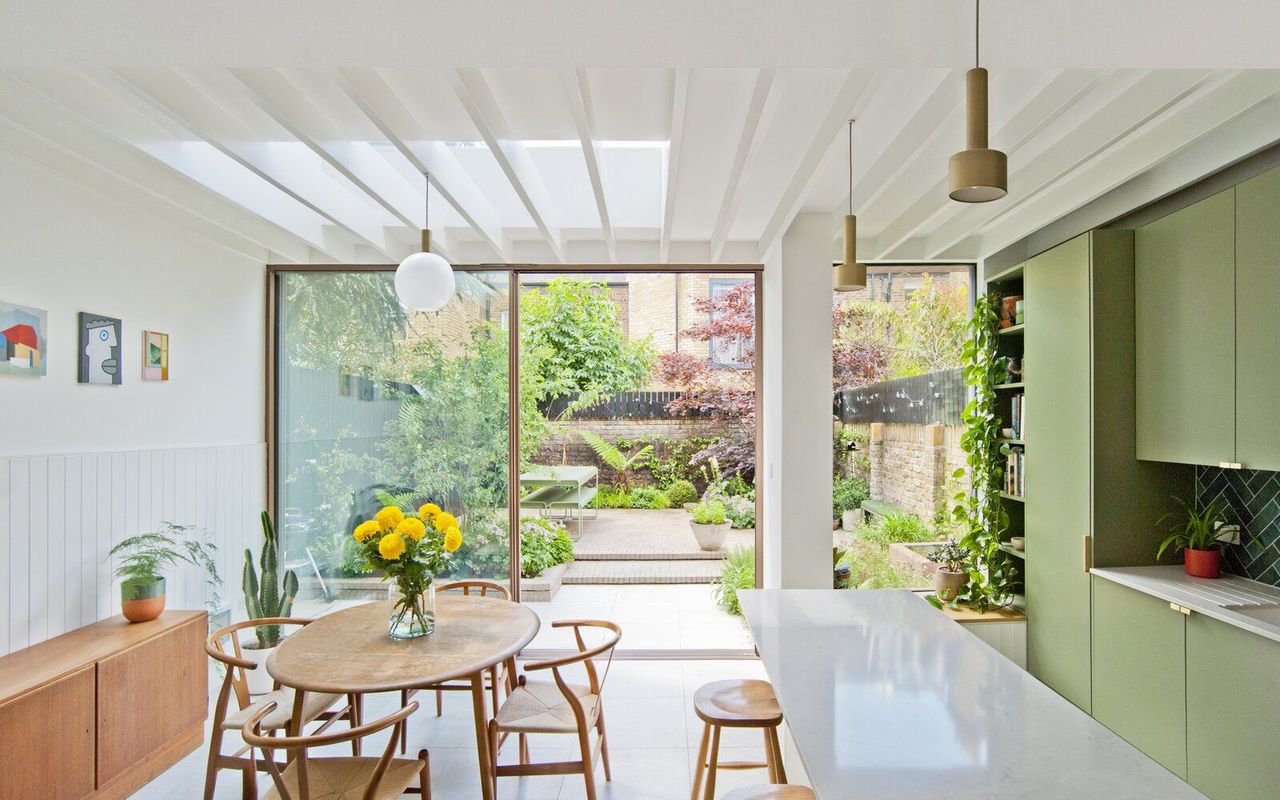 The family wanted a space where they could socialize with each other and friends while feeling more connected to the garden. With this in mind, the architects proposed a contemporary extension that incorporates subtle nods to the original Arts and Crafts design of the three-bedroom residence.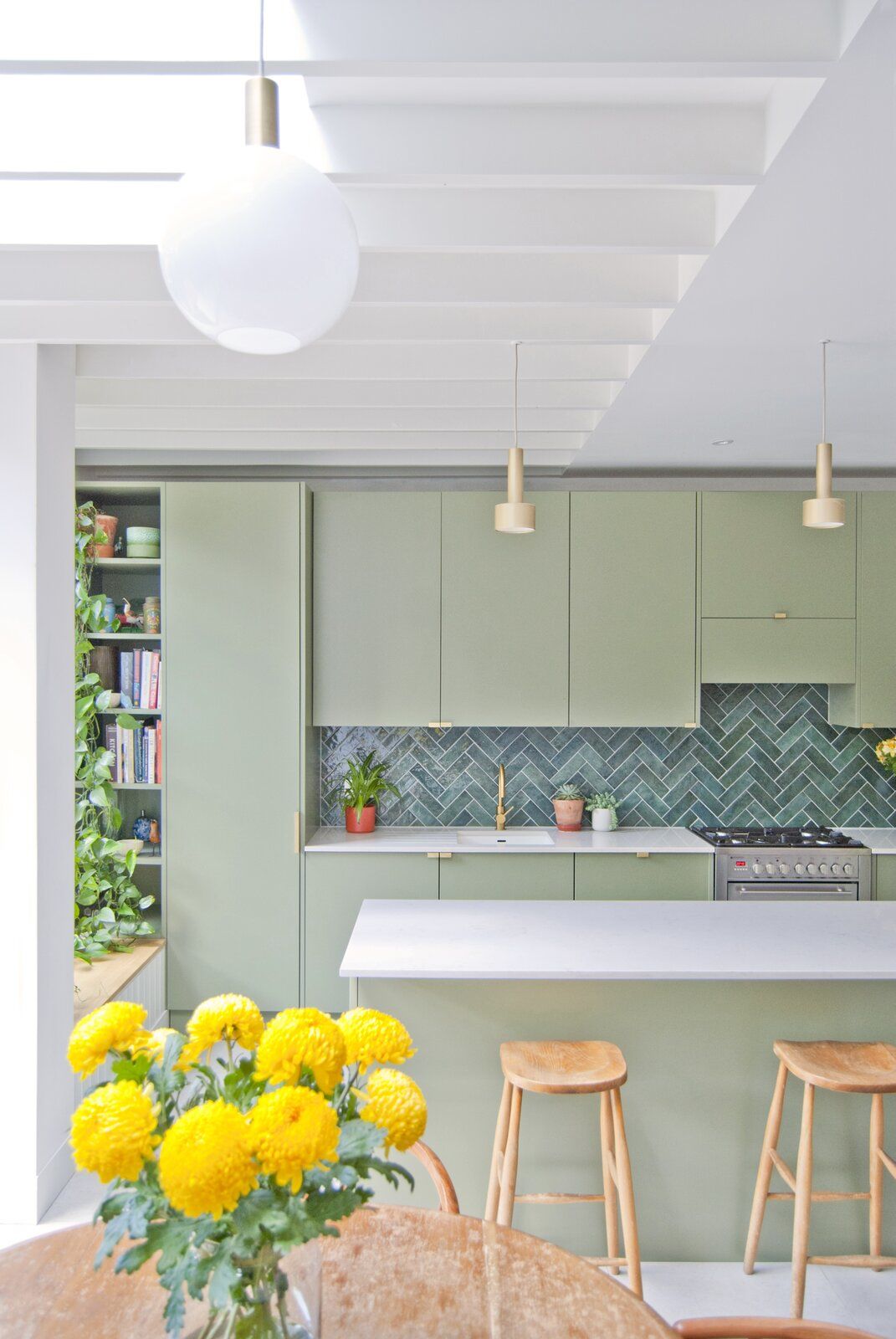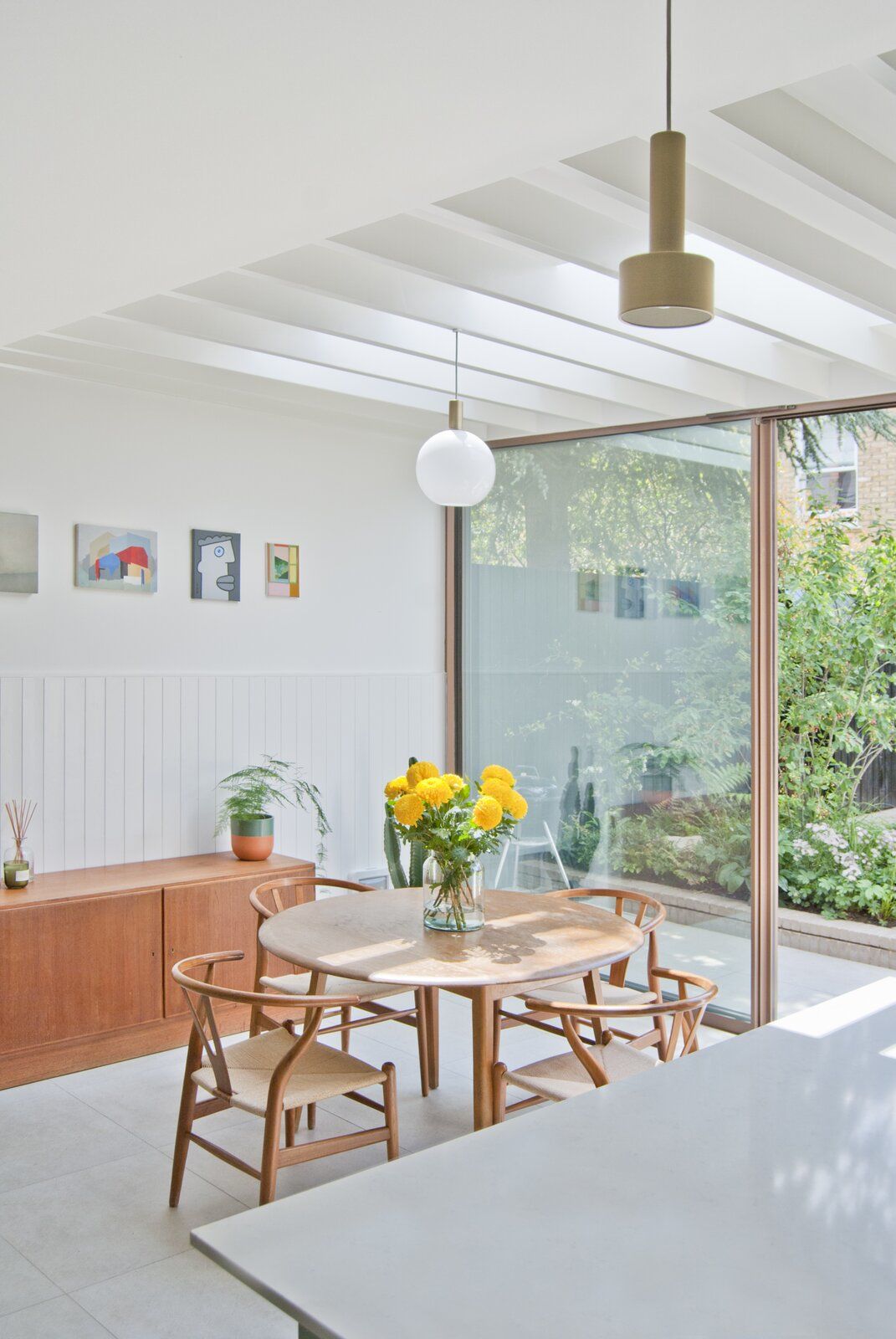 The architects replaced the existing small and dark kitchen with an open-plan cooking and dining area that includes floor-to-ceiling windows, a skylight, and pocket doors that lead out to the split-level garden. Muted earth tones, such as the olive-green cabinets and jade tile backsplash, mimic the hues of the lush greenery outside.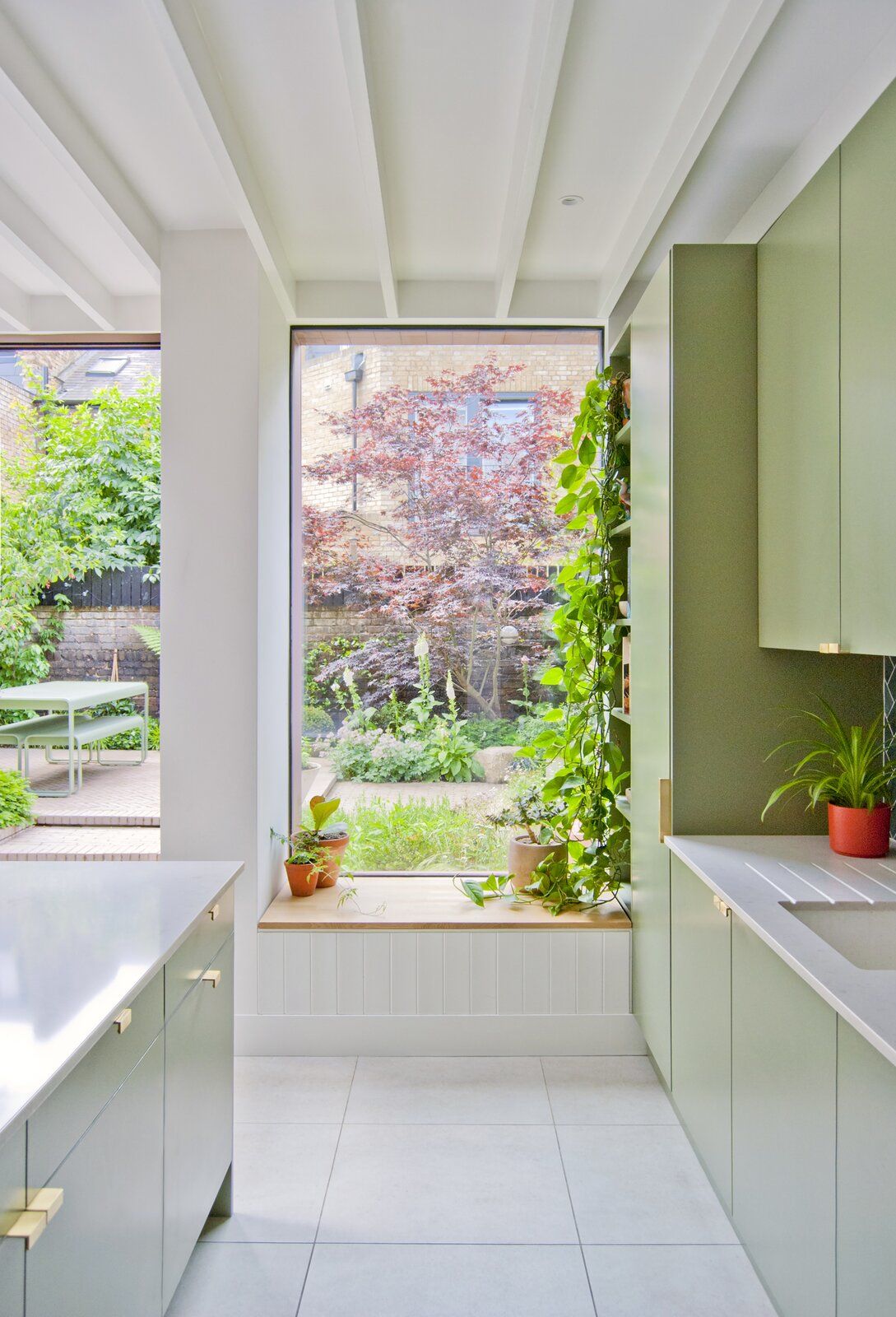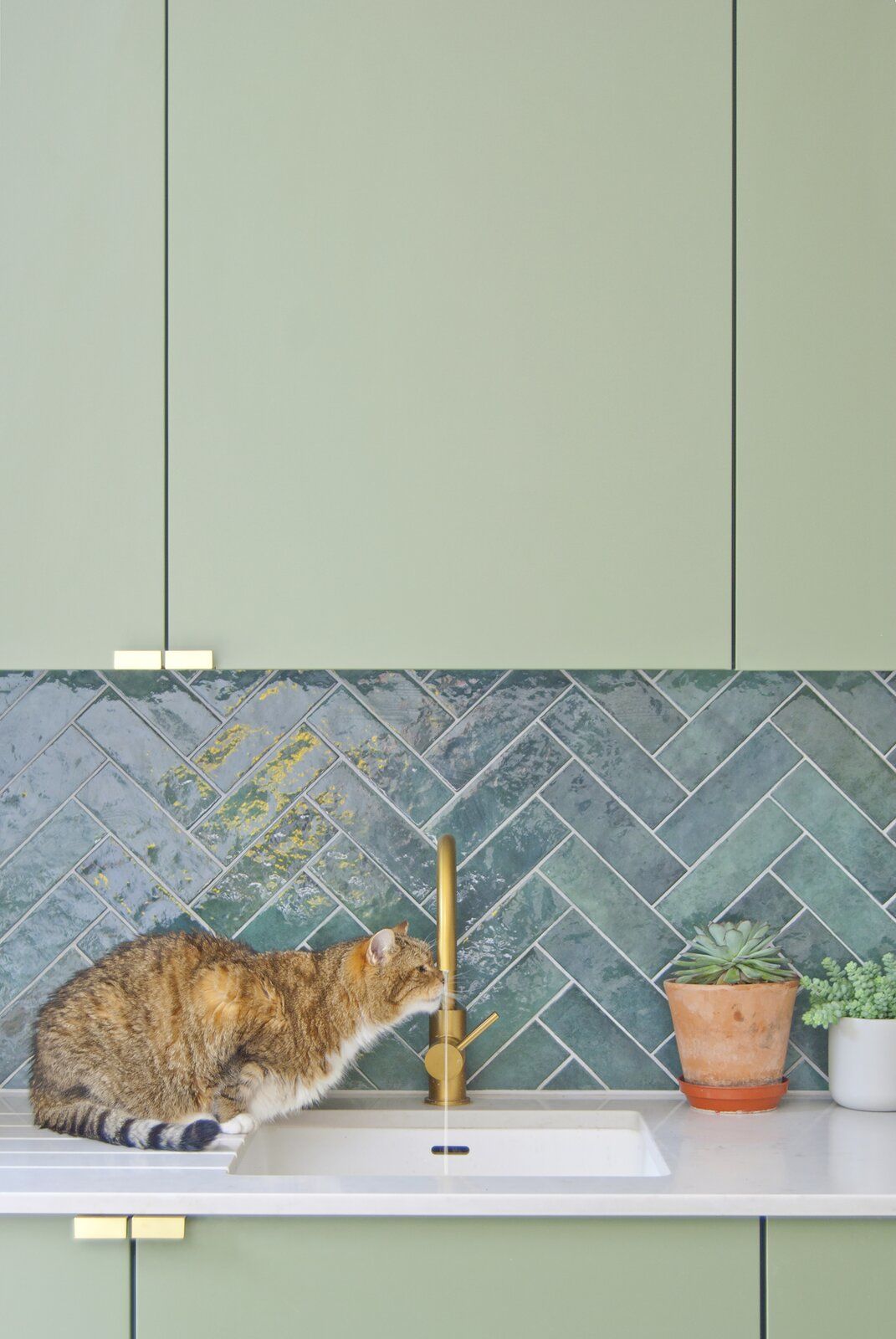 The exterior of the rear addition is clad in pressed metal and features a frieze made of handmade ceramic tiles decorated with Arts and Crafts references, such as bracken fern leaves. "The coloration of the extension drew inspiration from London's familiar tiled tube station frontages, albeit with a softer, contemporary tone and greater degree of relief," Hiles says.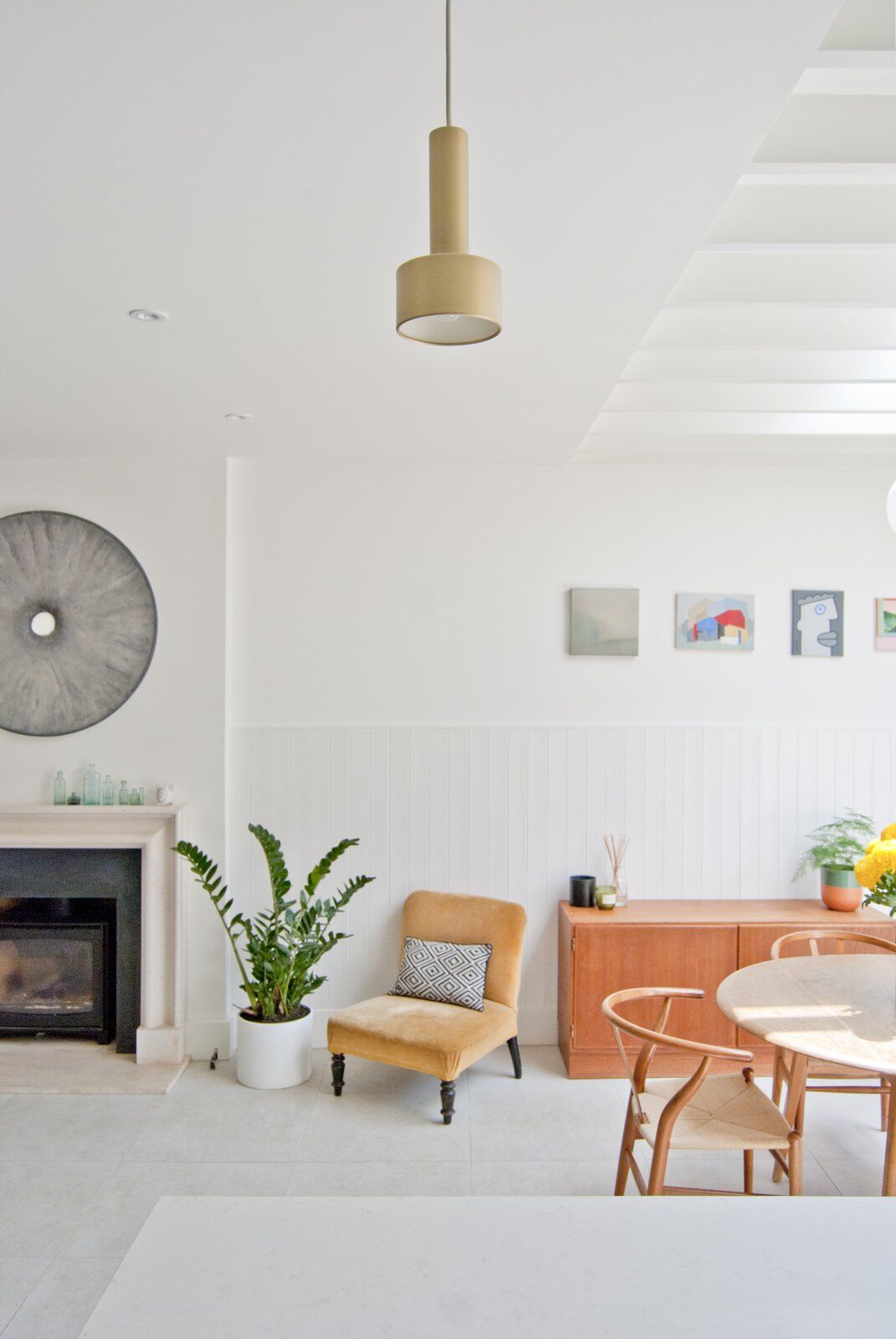 The family couldn't be happier, Hiles says, stating that the residents call their renovated home an "urban oasis in the heart of South London."