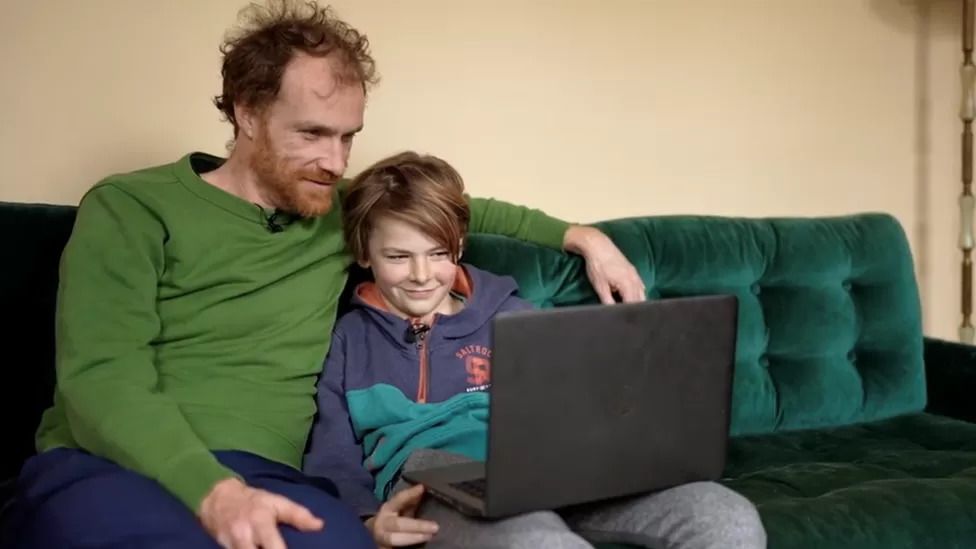 YouTube accused of collecting UK children's data
YouTube has been accused of collecting the viewing data of children aged under 13, in breach of a UK data privacy code designed to protect children.
Campaigner Duncan McCann has lodged an official complaint with the Information Commissioner's Office (ICO).

He says the site is gathering data about the videos children watch, where they are watching and what device they are watching it on.

YouTube said it had invested in protecting families.

This included treating all children's content as though children were viewing it, even on an adult's account, it said.

"We remain committed to continuing our engagement with the ICO on this priority work, and with other key stakeholders including children, parents and child-protection experts," a spokesperson said.

The platform is owned by the US tech giant Alphabet, which is also the parent company of Google.

The firm has always said its service was not intended for use by children below the age of 13, and it offers a separate children's app called YouTube Kids as well as a "supervised experience" which requires parental consent.

Mr McCann says plenty of children watch YouTube content on family devices, where this data can be gathered by default because it is not registered as a children's account.

His complaint is believed to be the first test of the ICO children's code, which was introduced in 2020, when tech firms were given one year to comply with it.

Its terms include providing a high level of privacy for children by default and not using design features that encourage them to provide more data.

YouTube said at the time it would turn off default auto-play on videos and block ad targeting and personalisation for all children.

According to the regulator Ofcom, 89% of children in the UK between three and 17 used the video platform in 2021.

Firms found to be in breach of the children's internet code can face large fines, similar to the penalties for breaching data protection laws.

The ICO said it would consider the complaint carefully.

Mr McCann is acting in a personal capacity, but works for the campaign group 5Rights Foundation, which has championed the code.

"My preferred reform that YouTube should make is that actually when you enter YouTube, they don't collect any unnecessary and process any unnecessary information," he said.

"The best way to ensure that they are only collecting the data of adults who are properly consenting would be to have a process where adults can sign in to the tracking, recommendation systems, profiling, targeted ads."

He added that he believed it would be "a minority" of users who would choose to do so.

In 2019, YouTube was fined $170m (£139m) by a US regulator for violating children's privacy laws.

This followed a similar accusation that it was collecting data on children under 13 without parental consent.

YouTube did not admit responsibility but it did pay the fine and also changed its business practices as a result, said Stephanie Hare, author of Technology is Not Neutral.

"It assumed that anyone watching children's content would be potentially under the age of 13. And so it now collects far less data on that type of content, and also doesn't send personalised ads to people watching that content," she said.

"The solution exists, they just need to pull it out of the toolbox."